So this winter has been a pretty emotionally loaded one for me, and in many ways it was very draining. A lot happened, and it definitely wasn't something I came away from bruise-free. However, in the midst of this I found a lot, and one of the most nourishing things that found me was music.
There's something about music, isn't there?
My sister turned me on to a band called Bellarive, and I fell instantly in love. Lyrically and musically, this was the sort of sound that my spirit was aching for. It was like ointment on a wound. Like this is some of the music that I would say really defines so much of what my soul longs to say. Anthems of the heart.
Bellarive's album The Heartbeat peaked on the Billboard Christian Albums chart at No. 21 and on the Heatseekers Albums chart at No. 17. Their second studio album, Before There Was, was released just this last year, and I'm currently wearing it out, it's so good.
Recently I reached out to Sean Curran, Bellarive's lead vocalist, keyboardist and principal songwriter, to ask if he would be into chatting about songwriting and what Bellarive is doing through their amazing music. I was totally stoked when he got back to me, and I'm even more stoked to be able to have him here to share about it.
AN INTERVIEW WITH BELLARIVE: PART 1
Sean Curran on songwriting and worship
Kate:
So in the 'about' section of Bellarive's website, it's pretty awesome to read about how you guys got started on this journey. What was that like for you? Like, when did you feel the pull to start writing these experiences with the divine into music?
Sean:
Song writing is a mysterious thing to me. In our story, it came in an unexpected way. We were spending a lot of time at my house seeking the heart of God and making sense of how He was moving. You know, just really sinking our teeth in. During that time there was this seamless transition where our prayers became songs. For us, it felt like the only natural response. We began to sing.
Kate:
Lazarus
is literally one of my favorite songs of all time. I remember the day my sister first came across it on Spotify, sat me down in the living room and told me this was something I just HAD
to listen to. And I was blow away. So I would love to chat a little bit about this song. What inspired it?
Sean:
I have been very familiar with the story of Lazarus since I was a young child, but this past year I read it again and it struck me differently. There were two thoughts that welled up in me and I couldn't shake them. Over and over again I saw them in my mind. They go something like this…
The most incredible thing about this story is that Jesus came here to do so much more than raise one man from the dead.
What He did for Lazarus, He does for us.
Kate:
I heard you mention this before in an interview, how there's a really big "us" element in the song Lazarus… I feel like that is so true; how we can relate to Lazarus because in reality we all have a lot of him in us. Can you explain this and expound in your own words?
Sean:
Yeah, I think if anyone is like me, we can sometimes become a little desensitized to these moments in scripture. It's like we isolate them in our minds as if they have nothing to do with us. But, they have everything to do with us. Jesus always had the Kingdom of God in mind. With every step and breath, He was relentlessly pointing people towards it. Lazarus was no exception. This was not simply a demonstration of His power and supremacy, but a revelation of His purpose on earth. He came to breathe life into the dead man. Lazarus needed that; so do we.
Kate:
When did it hit you/click with you that you needed/felt compelled to write a song about Lazarus?
Sean:
Whenever thoughts stick to me I usually start processing it all through song. I was so moved by the passage of scripture and I had recently started on a musical idea that I knew would be a great fit so I ran with it.
Kate:
One of the things I really love about you guys is how relevant, real and resurrection-oriented your songs are. What is it like, touring with and singing these songs? What are some of the stories that you've stumbled upon? What are some of the ah-ha moments?
Sean:
Music is such a powerful and tangible way to commune with God. By design, it has a way of disarming people. It helps us express our truest and deepest desires. That is a potent place for the spirit of the Lord to reside. It is incredible to sit in those moments with people night after night. I think the most powerful thing about worship music is that you are singing truths. It's not something momentary, but something eternal and steadfast. We sing the same songs a lot, but the spirit moves so uniquely and personally in people because the covenant we are singing about is never ending. We are fickle beings. We need to be reminded of all the love, hope, and grace that the cross brings. We need to thank Him for it. Singing helps us to remember. I think I am most encouraged and overwhelmed by the stories of deliverance we hear. People share testimonies of how The Lord uses this music to help guide them through their darkest days and release them from serious addictions. That stirs me to the core.
Kate:
On a songwriting note, when did you first discover this gift for writing songs and sharing them?
Sean:
I went on a trip to Israel my first year of college. It redefined so much of me and it was the first time I was truly inspired to write a song. I was so overcome by being in the city of God and walking where Jesus walked. It completely transported me back to the ancient times. What was it like to walk in step with the King? The only thing I knew to do was to write a song about it. At the end of the whole process something inside me knew it wouldn't be the last time. That song ended up finding its home as the last song on our first record. It's called "Stories".
Kate:
What do you hope to see with the new record?
Sean:
Man, I just hope that people see God. Our hope is, even if it is for but a moment, that these songs will help create space in people's hearts to see and respond to the grace of the King.
Kate:
My sister is a musician/songwriter, and I know so many young souls who have these God-given gifts that they are trying to "get out there" and share with the world, myself included. As an artist, what advice would you give to those of us who are kind of taking those first, faltering steps into the unknown?
Sean:
These are two things I cling to daily: One, sing with your soul. Don't be reactionary. Follow the song the Lord is revealing to you. His timing is always better. Two, find rest and peace in God. With every passing day, this is an endeavor that will prove difficult. Nothing is more crucial. The applause of man leads to misplaced identity and cynicism. The best worship music is pure. It cannot occupy the same space.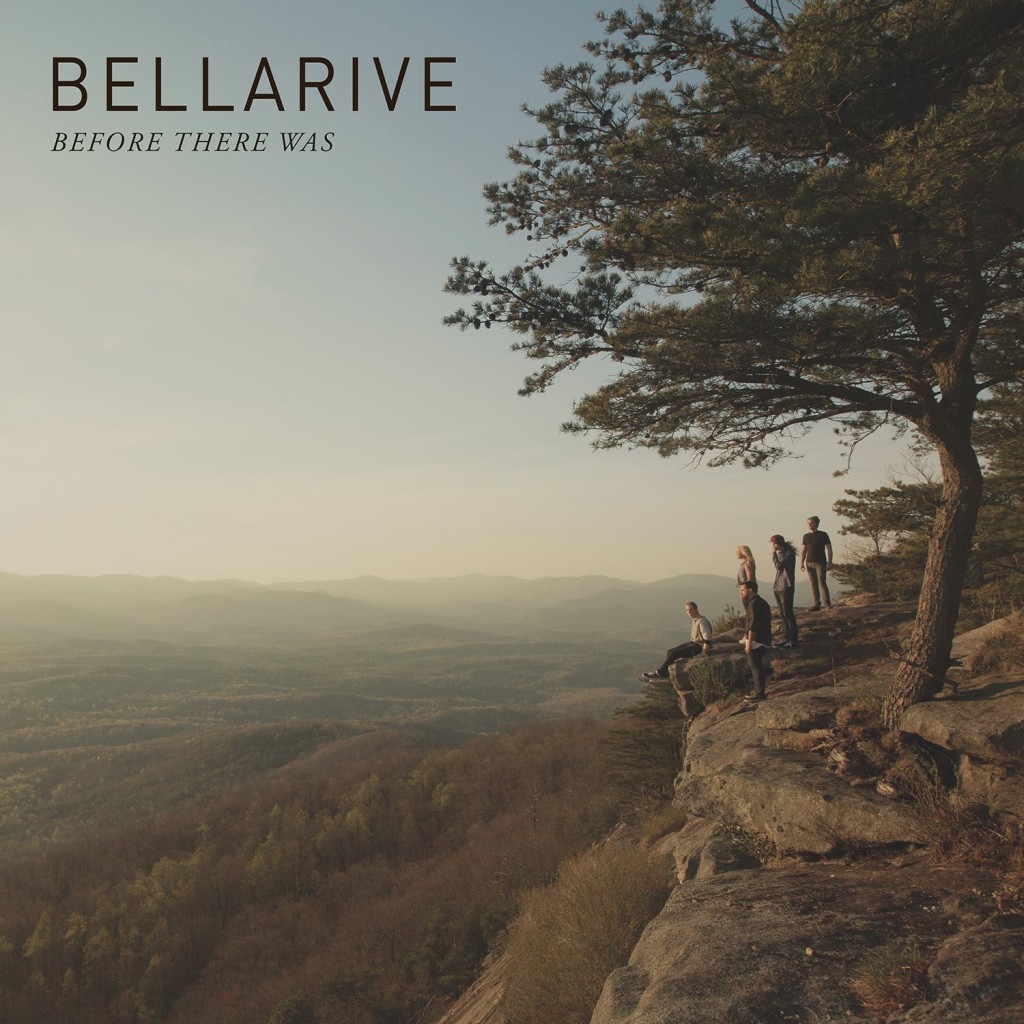 Click the Bellarive button over on the sidebar bar to check out their site and grab a copy of one of my favorite albums,
Before There Was
. I guarantee you will love it as much as I do. Oh, and the
Lazarus music video,
in case you missed all the other links up there in the post. Watch it.